Crystals A-F

Crystals G-L

Crystals M-R

Crystals S-Z

Wow Crystals

Crystal Artifacts

Crystal Jewellery

Crystals Shapes & Formations

Crystal Skulls

Crystal Spheres

Crystal Geodes

Crystal Beads

Tumbled Crystals

Spiritual Knick Knacks

Crystal Categories

BROWSE STORE

Gift Certificates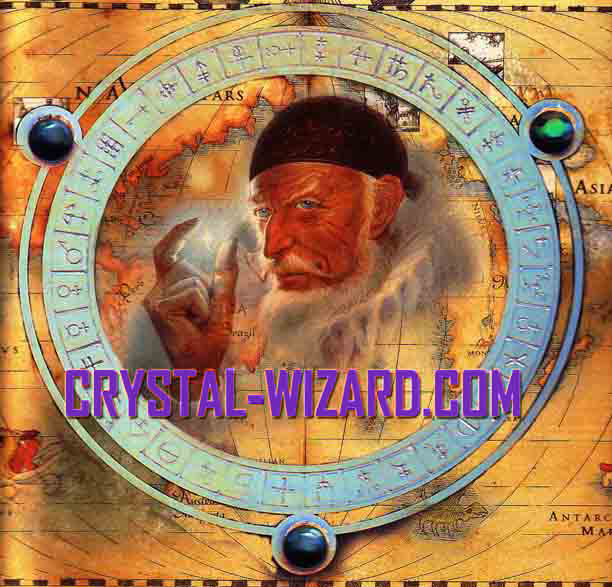 Crystal-Wizard.com

Austin , Texas.


Smithsonite is a beautiful mineral of sea green crystals and rounded mounds that sparkle with a pearly and sometimes druzy quality. Some of the most beautiful green to blue-green specimens are found in the southwest U.S. and Mexico, which is the variety we are presenting this month.

Scientifically, Smithsonite is a zinc carbonate of the calcite group, crystalizing in the form of botryoidal structures, scalenohedral crystals, rhombohedral crystals with curved faces, crusts, grains, masses or stalactites. It can be found in colors ranging from white, gray, yellow, green, blue-green, blue, brown and pinkish purple. This mineral was named for the Englishman, James Smithson, the founder of the Smithsonian Institute.

The green to bluish-green color of this stone creates a receptive environment for peace and calmness, often smoothing over uncomfortable situations. Kindness, charisma and congeniality are attributes of the energies of this stone. Enhancing leadership abilities, it also assists in smoother communications, perceptiveness and expansion into new areas. Smithsonite harmonizes and aligns the fourth, fifth and sixth chakras, the centers for the heart, throat (communications) and third eye (clear sight). Smithsonite is known to assist in strengthening one's psychic abilities, especially in clairvoyance.

With its calming and soothing nature, it aids in meditation receptivity and clarity. Likewise, it increases insight via dreams and it can improve dream recall. Hold it in your hands or keep it on an altar nearby while meditating; and near your bedside when sleeping.

This mineral has been known to alleviate problems with the immune system and aid in sinus and digestive disorders. It has also been known to assist in the treatment of alcoholism, skin irritations and osteoporosis. As is the case with all green stones, it works effectively in the healing of the physical body

---

---

---




All in the Mind?? If you use crystals to enhance your wealth, well being, for love, to calm your nerves, or health elements such as digestion, manic depression, or if you simply like to hold them while you meditate as I do. Is it all in the mind, or is it? .