Crystals A-F

Crystals G-L

Crystals M-R

Crystals S-Z

Wow Crystals

Crystal Artifacts

Crystal Jewellery

Crystals Shapes & Formations

Crystal Skulls

Crystal Spheres

Crystal Geodes

Crystal Beads

Tumbled Crystals

Spiritual Knick Knacks

Crystal Categories

BROWSE STORE

Gift Certificates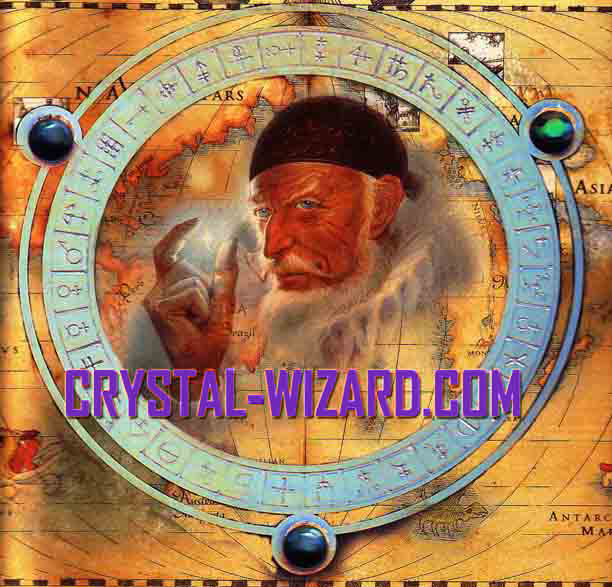 Crystal-Wizard.com

Austin , Texas.


Chrysoprase is a variety of chalcedony that is coloured green by the presence of nickel mineralisation.It is sometimes referred to as "Australian Jade" due to its resemblance to Burmese imperial jade .The majority of chrysoprase mined in Western Australia came from a place called Yerilla which is about 100 miles north of Kalgoorlie which in turn is approximately 400 miles east of the capital, Perth.Yerilla is situated in a belt of country some hundreds of miles in extent that in places is extremely rich in nickel, in fact, there are a number of large nickel mines operating currently. In the ultramafic rocks that host the mineralisation, certain secondary minerals occur. The two most common are magnesite & opaline silica. Weathering and alteration (oxidation) of silicate minerals such as serpentine during lateritisation generates iron oxides and releases silica and nickel which are transported down through the developing laterite profile to be re-deposited in veins and nodules (possibly replacing magnesite) where chemical conditions provide favourable sites.The opaline silica can take various forms such as multi-colored dendritic opalite, moss agate (dendritic chalcedony) and of course chrysoprase.The chrysoprase occurs usually as veins but sometimes nodules in the saprolitic clays overlying serpentinites & peridotites. Opaline silica & magnesite are two common indicators of these areas & usually they all occur together.There are also many other locations where chrysoprase has been found, such as Jamieson & Wingellina which are situated way out in the desert country . The area where the chrysoprase is dug lies within an aboriginal reservation (no white people allowed without permits). So the only time this rock becomes available, is when the aboriginals sell the odd parcel of stone that they have dug......which is not very often.Another location, is a place called Murramunda (an aboriginal name) in the Pilbara region of Western Australia, not far from the iron ore mining town of Newman. The uniqueness of this chrysoprase is that the lovely shade of green is caused by chromium mineralisation....usually it's caused by nickel.

This information is courtesy of www.Outbackmining.com

---

---

---

---

---




All in the Mind?? If you use crystals to enhance your wealth, well being, for love, to calm your nerves, or health elements such as digestion, manic depression, or if you simply like to hold them while you meditate as I do. Is it all in the mind, or is it? .