Crystals A-F

Crystals G-L

Crystals M-R

Crystals S-Z

Wow Crystals

Crystal Artifacts

Crystal Jewellery

Crystals Shapes & Formations

Crystal Skulls

Crystal Spheres

Crystal Geodes

Crystal Beads

Tumbled Crystals

Spiritual Knick Knacks

Crystal Categories

BROWSE STORE

Gift Certificates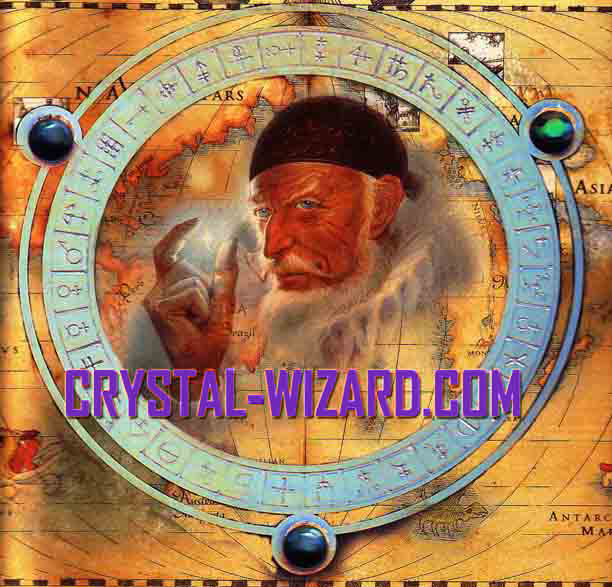 Crystal-Wizard.com

Austin , Texas.


Charoite is called a "Stone of Transformation" and is a stone of power. In particular it transforms negative emotions such as anger and fear into positive feelings. As part of the transformation process it allows release of those negative emotions. Charoite is also a stone of inspiration, bringing enhanced creativity, spiritual growth, and showing new possibilities even in old situations. This is a stone that allows us to see clearly which brings with it enhanced self-esteem and helps release one from victimization. Charoite can enhance or bring courage, inner strength, and appropriate assertiveness. In the psychic realm, chaorite is used for entity release or rescue work, clairvoyance, and prophesy. Physically, chaorite is helpful for speeding up healing of all kinds, headaches, liver problems, alcohol detoxification, cramps, heart problems, eye problems, and nerves.Charoite is a complex mineral containing potassium,
sodium,calciumbarium,strontium,oxygen,silicon and hydrogen.It;s hardness is about 6.0.Name comes from Charo river in that Region.

---

---

---

---

---




All in the Mind?? If you use crystals to enhance your wealth, well being, for love, to calm your nerves, or health elements such as digestion, manic depression, or if you simply like to hold them while you meditate as I do. Is it all in the mind, or is it? .