Crystals A-F

Crystals G-L

Crystals M-R

Crystals S-Z

Wow Crystals

Crystal Artifacts

Crystal Jewellery

Crystals Shapes & Formations

Crystal Skulls

Crystal Spheres

Crystal Geodes

Crystal Beads

Tumbled Crystals

Spiritual Knick Knacks

Crystal Categories

BROWSE STORE

Gift Certificates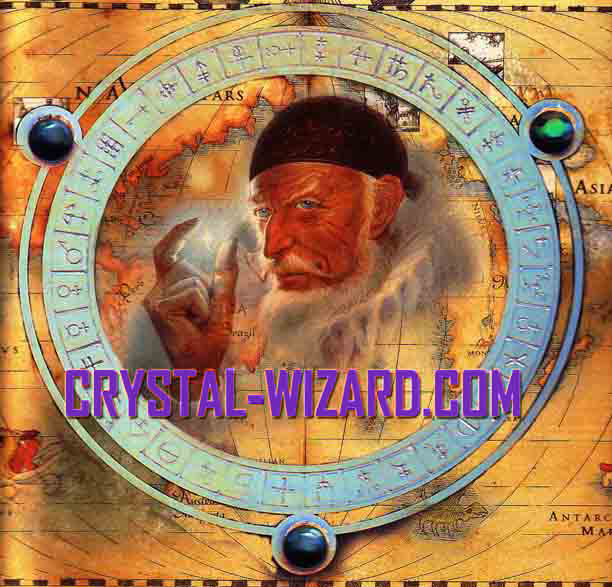 Crystal-Wizard.com

Austin , Texas.


Calcite:Green calcite is sometimes considered a partner to osteopaths and chiropractors as it has been thought to help heal bone and ligament trauma, sports injuries, arthritis and tendonitis. It promotes healing, mental balance and communication between the intellect and the emotions. Heals allergies to toxic fumes and chemicals and helps remove them. Gold calcite - Is said to deepen intellect, memory, wisdom, psychic abilities, astral projection, channeling and higher consciousness. White calcite (also called Iceland Spar) -Fosters spirituality, and awakens feelings of love and connectedness to the entire universe. Helps make one feel worthy and gives a feeling of being protected. When a piece of Iceland Spar is worn by the celebrant or placed on the alter, it doubles the power of the ritual. Gray Calcite - Encourages calmness and serenity. It neutralizes the impact of karmic influences. Allows one clear vision and to remain neutral from a detached point of view. >Brown or Gold - Gives insight into truth. Opens mind to inner wisdom Blue - Balances emotions and removes blocked emotions. Reduces intensity and heals emotions. Opens, heals and unblocks all chakras. Orange - Makes one feel happy and safe. Reduces inappropriate skepticism. Red - Drains negativity from body. Makes one feel protected, as well as opens the heart chakra. Black - Predicts and prevents problems. Violet - Peace and harmony with the universe.

---

---

---

---

---




All in the Mind?? If you use crystals to enhance your wealth, well being, for love, to calm your nerves, or health elements such as digestion, manic depression, or if you simply like to hold them while you meditate as I do. Is it all in the mind, or is it? .