Crystals A-F

Crystals G-L

Crystals M-R

Crystals S-Z

Wow Crystals

Crystal Artifacts

Crystal Jewellery

Crystals Shapes & Formations

Crystal Skulls

Crystal Spheres

Crystal Geodes

Crystal Beads

Tumbled Crystals

Spiritual Knick Knacks

Crystal Categories

BROWSE STORE

Gift Certificates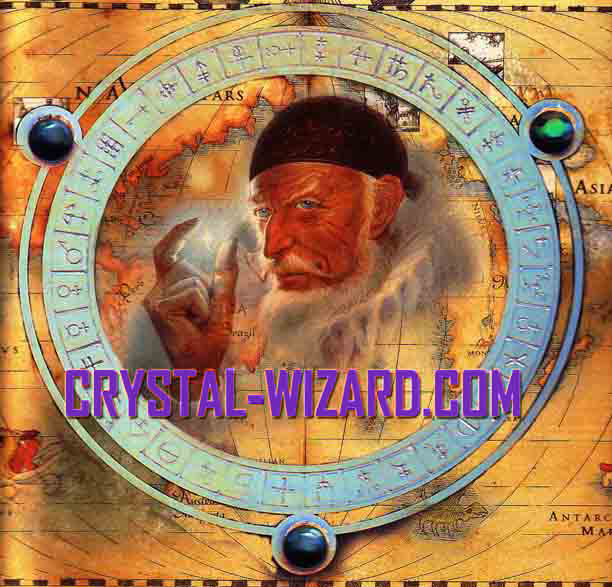 Crystal-Wizard.com

Austin , Texas.


Bloodstone is a deep green stone with small red specks. The small red specks are where the stone gets its name. They make the deep green stone appear to be spotted with blood. Bloodstone is excellent for centering and grounding. It is said to help with calming, particularly in survival situations. It brings mystical energies of increasing adaptability and organization, and lessening confusion and anxiety. It is said to be a a stone of courage, bringing mental, physical and emotional renewal by releasing blockages. It is said to be particularly good for helping emotional traumas and grief. It also enhances the intellect. Bloodstone is mystically used to bring energy to one in many ways, including bringing abundance and prosperity, as well as smoothing the way with legal issues. It is associated with the base, sacral, solar plexus and heart chakras. Bloodstone is said by intuitive sources to be helpful in treating anemia and other diseases of the blood, blood pressure, cardiovascular system, endocrine system, kidney, bladder, physical strength issues, physical traumas, and post-surgical issues.

---




All in the Mind?? If you use crystals to enhance your wealth, well being, for love, to calm your nerves, or health elements such as digestion, manic depression, or if you simply like to hold them while you meditate as I do. Is it all in the mind, or is it? .